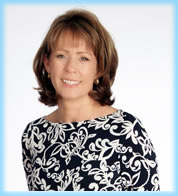 Suzanne Benz (CPA, MBA)
has over 25 years of public accounting and taxation experience. She has 15 years of experience at regional and international firms and 8 years as a sole practitioner. Her large firm experience primarily focused on corporate and emerging business tax services. She has extensive audit experience in a variety of industries, including construction, retail, manufacturing, government and public utilities.

Suzanne has an undergraduate degree in Accounting and Economics from Westminster College in Salt Lake City and an MBA from Regis University in Denver. She has completed additional graduate tax courses from Golden Gate University and regularly attends the University of Denver graduate tax program. Her professional affiliations include membership in the American Institute of Certified Public Accountants, the Colorado Society of Certified Public Accountants, and the American Woman's Society of Certified Public Accountants.

In addition to her accounting experience, Suzanne has developed several successful local businesses. Because she is an entrepreneur herself, she knows what it takes to succeed. Suzanne has developed a focus on small emerging companies and consults regularly with new start-ups on tax, accounting and management issues. She is interested in the success of the start-up phase and seeing the organizations through to maturity. She understands the personal and financial commitment required to start and operate a business and takes deep satisfaction in helping owners establish and run a thriving, profitable enterprise.


---