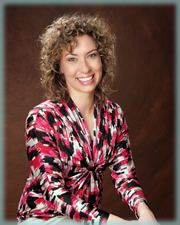 Jennifer Seyfert (CPA, MT)
has over fifteen years of public accounting and taxation experience. Before joining Benz Seyfert & Company, Jennifer was involved in public accounting at large regional accounting and business consulting firms and international audit, tax and advisory organizations.

Jennifer has an undergraduate degree in Accounting from Truman State University in Missouri and a Masters Degree in Taxation from the University of Denver. She regularly attends the University of Denver graduate tax program. Her professional affiliations include membership in the American Institute of Certified Public Accountants and the Colorado Society of Certified Public Accountants.

Jennifer has helped individuals, companies and non-profits of all sizes with virtually every aspect of business and taxation. She focuses on educating her clients, and helps them address their individual and industry-specific challenges.

An avid equestrian, Jennifer devotes most of her spare time to training horses. She is a member of the Rocky Mountain Dressage Society. Jennifer has found her dream horse, a registered American Warmblood named Amazing Grace. Jennifer is working with "Gracie" and her dressage instructor to reach her goal of obtaining a Bronze Medal from the United States Dressage Federation. Jennifer is on the Advisory Board of the Misha May Foundation, which rescues, rehabilitates and finds forever homes for dogs at risk, regardless of age or breed, issue or amount of time needed. She helps the foundation on a pro-bono basis with accounting and tax issues.